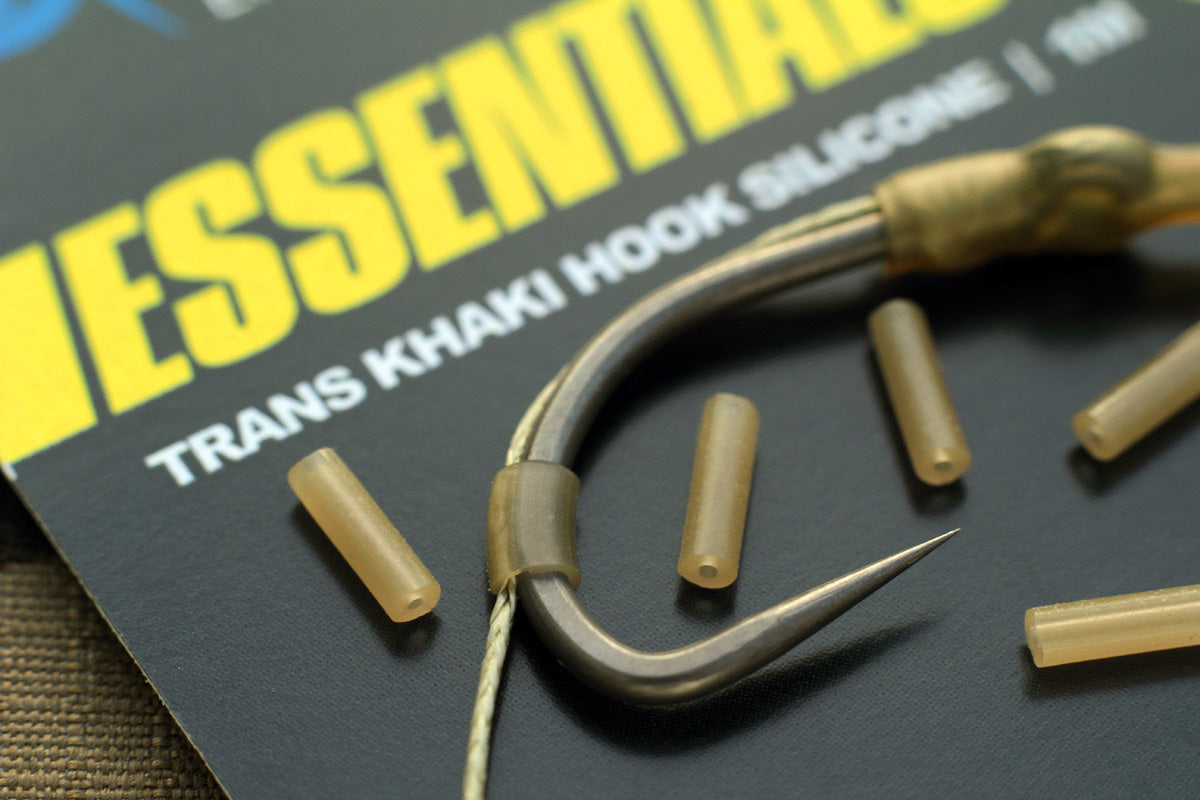 HOOK SILICONE - TRANS KHAKI - 0.5mm ID
ESSENTIALS™ 0.5mm ID Silicone Hook tubing is manufactured for Angling Iron in the U.K.
Our Essentials™ ultra high grade, high modulus Silicone hook tubing has an inner diameter of 0.5mm and a 0.5mm wall thickness making it more durable than thinner tubing and providing a snug and secure purchase on Duropoint® and other carp Hooks.
Available in our popular trans Khaki tint, our Silicone hook tube pairs up perfectly with other rig making components from the Essentials family of terminal tackle, such as our trans Khaki Shrink tubing.
Traps the hair against the shank of the hook for certain presentations like the Claw and Blowback Rig. We suggest a 2-3mm Length is sufficient for this purpose.
Can also be used in place of a Shank Stop / Hook Bead when used with Essentials™ size 12 Mini Rig Swivels.
Fits shank of Duropoint® Hook sizes: 2, 4, 5, 6, 8 (Includes Conti XS)
Fits eye of Duropoint® Hook sizes: 4, 5, 6, 8 (Hooklink dependent.)
As Hook Bead with Mini Rig swivel: Duropoint® Hook sizes: 2, 4, 5, 6 (Includes Conti XS)
Supplied in lengths of 1 Metre