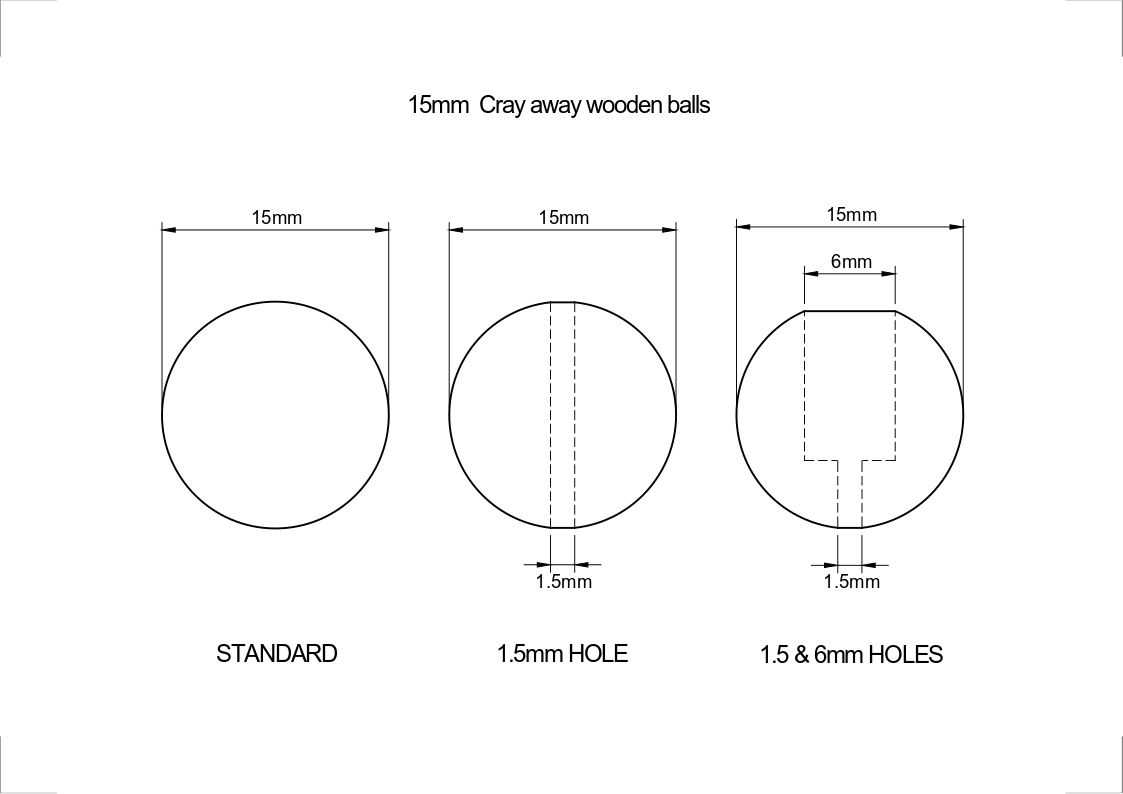 Cray Away - 15mm Wooden Balls
STICKUMUP™ 15mm Cray Away wooden Balls are made from turned Hard wood.
Combat the attentions of Cray fish and Poison Chat with these 15mm wooden balls.
Confidence you always have a hook bait attached to your rig.
They will absorb liquid food sources and flavours extremely well.
Buoyant at first, but once soaked in liquid for a number of weeks will act more like a wafter.
Available with no through hole, 1.5mm hole and 1.5 & 6mm holes for use with 6mm Stickumup™ Zig Foam or Cork products.
Supplied in Packs of 4