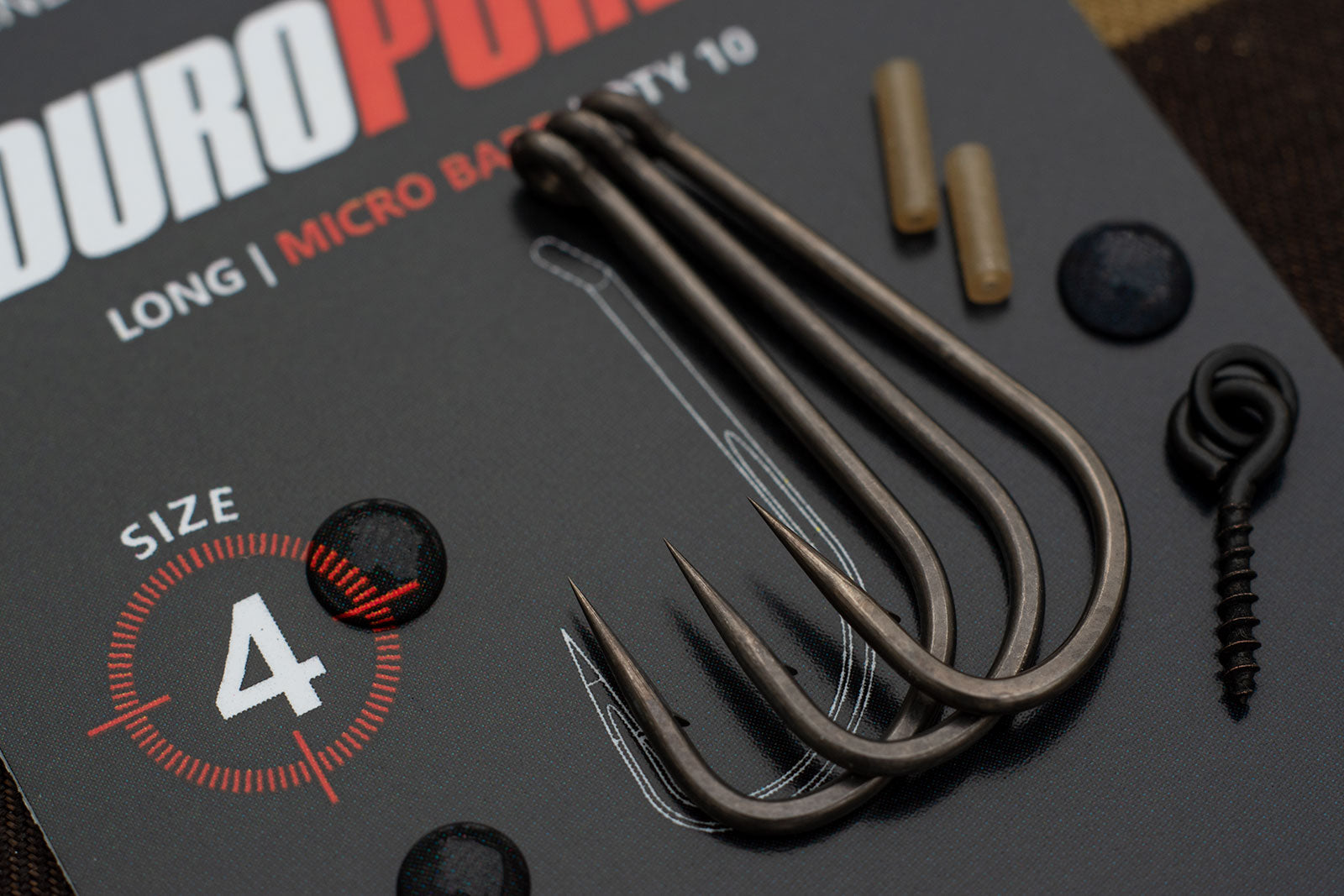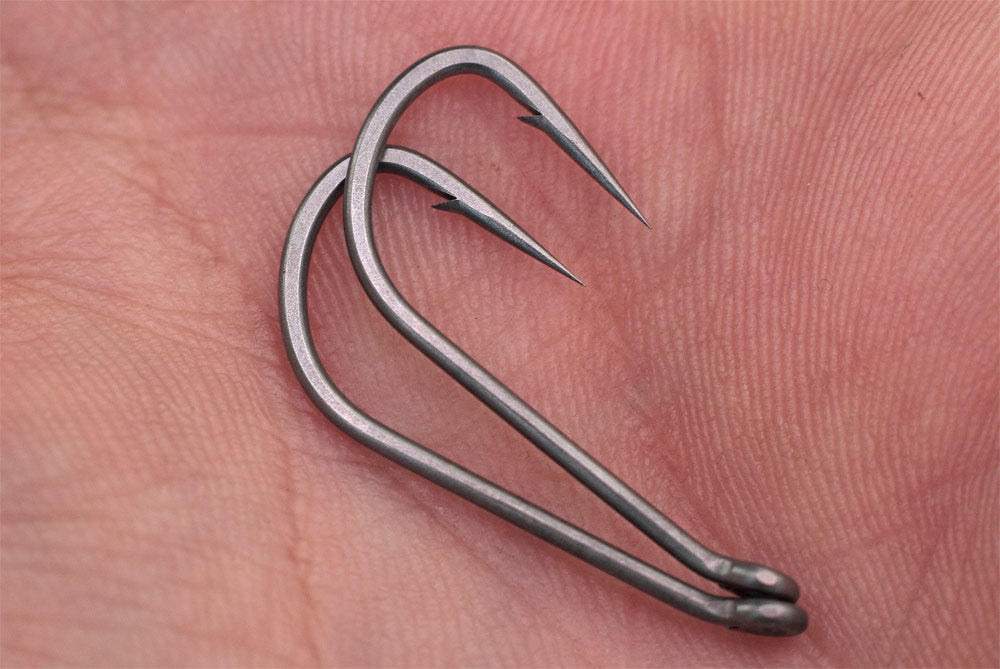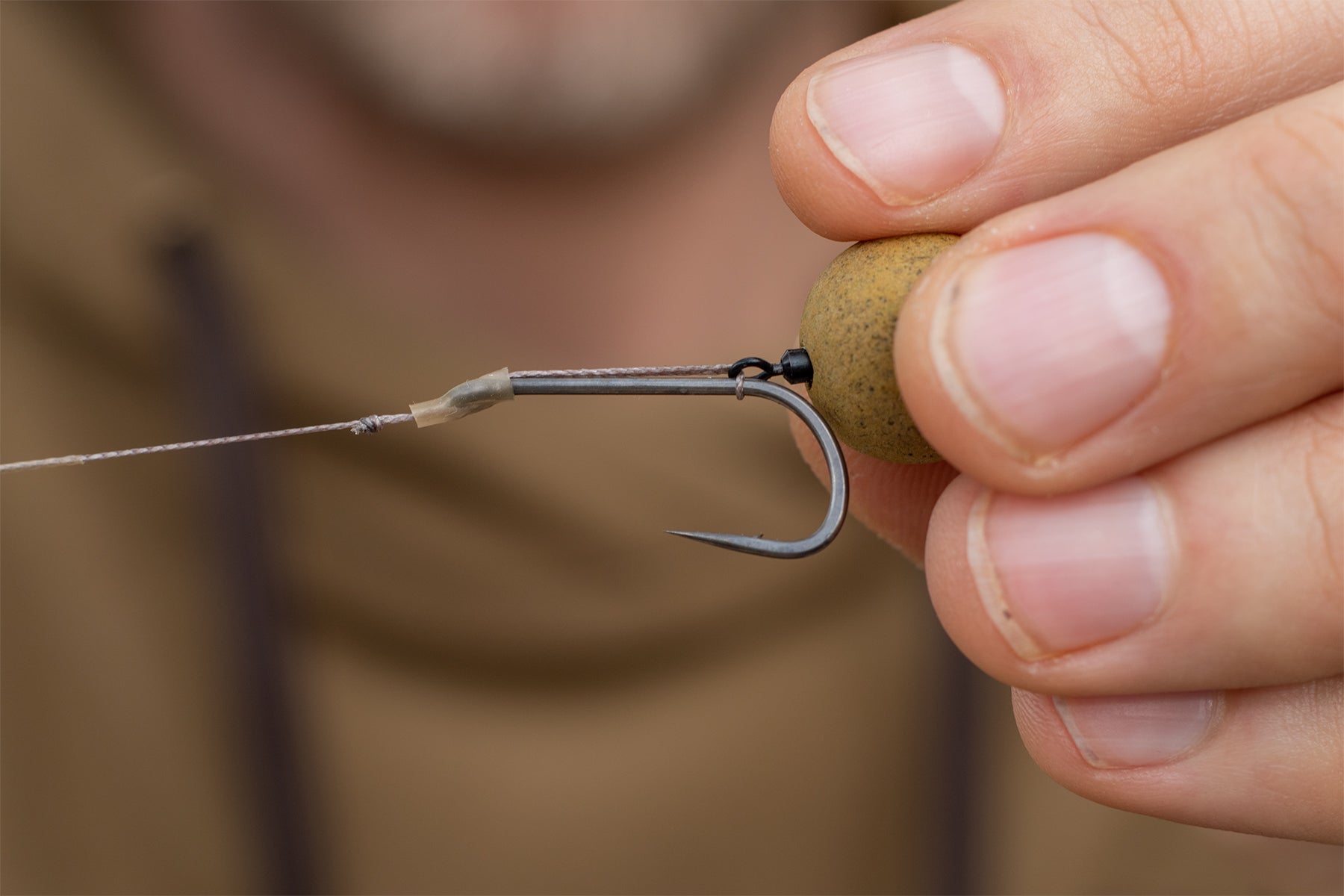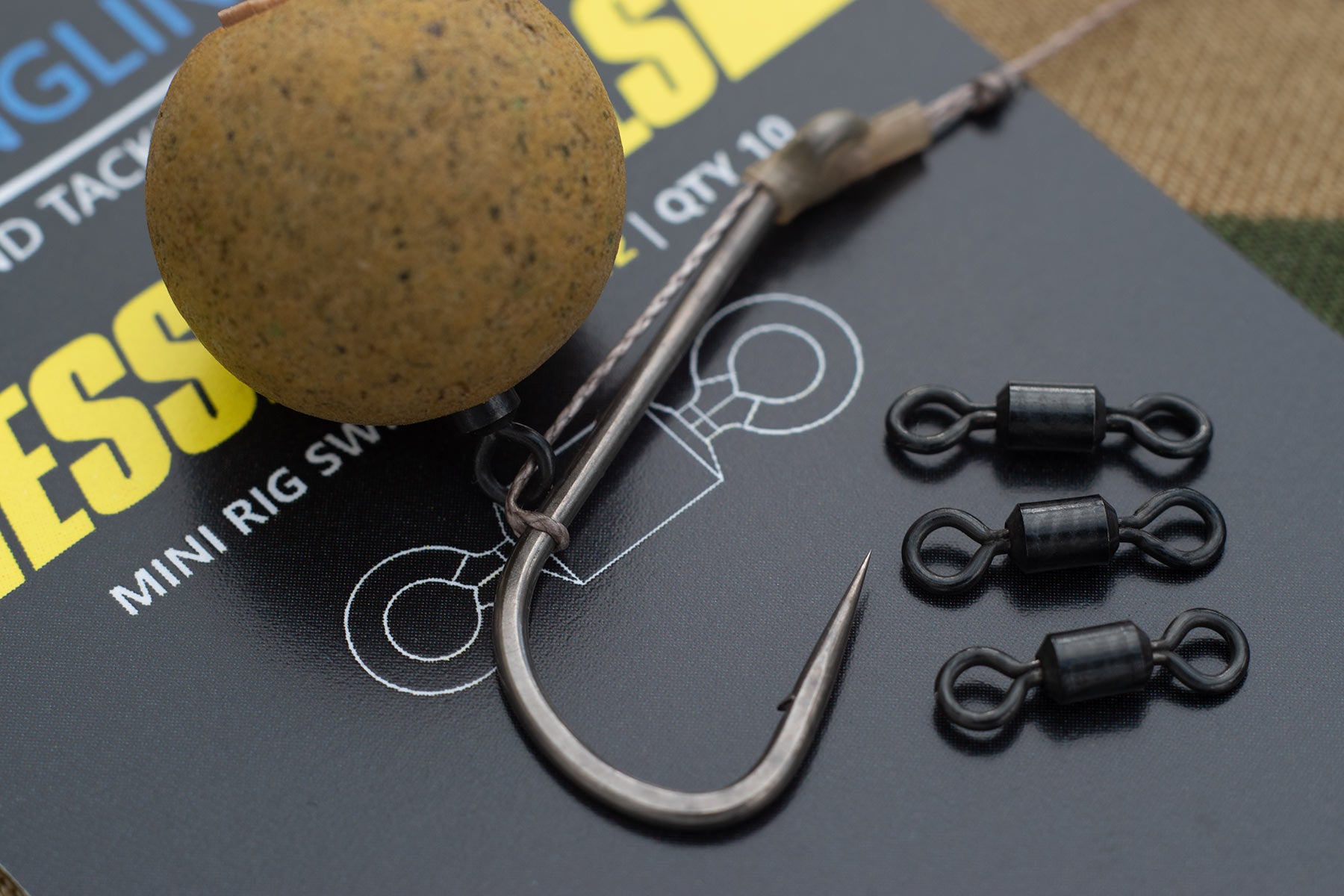 DUROPOINT® LONGSHANK HOOK
The DUROPOINT® LONG SHANK hook by Angling Iron is the choice of hook for rig wise, wary Carp.

Overlooked by many, Longshank hooks probably offer the most efficient hooking of all patterns making them a smart choice for anglers targeting tricky, tentatively feeding Carp.
Designed with both a slightly in turned eye and point plus a relatively wide gape and deep throat the Duropoint® Long shank turns and takes hold in an instant and provides excellent hook holds.
The length of shank makes it a fantastic hook pattern for use in rigs such as The Slip 'D', Multi Rig or blowback that require separation to work most effectively.
Manufactured from the most consistent Japanese Carbon 70 Vanadium Steel, an incredibly precisely controlled Tempering process imparts excellent strength and Durability whilst a silky smooth PTFE coating aids camouflage and initial point penetration.
Available in Sizes 4,6,8 (Micro)Barbed
Supplied in Packs of 10
| | | |
| --- | --- | --- |
| HOOK PATTERN: | |  DUROPOINT® LONG SHANK |
| HOOK CONSTRUCTION: | | CARBON STEEL 70 + VA |
| HOOK FINISH: | | FLUORINE (P.T.F.E) |
| | | | |
| --- | --- | --- | --- |
| SIZE | POINT |  WIRE  | EYE ANGLE |
| 4 | MICRO BARB | 1.1mm | IN/10° |
| 6 | MICRO BARB | 1.0mm | IN/10° |
| 8 | MICRO BARB | 0.9mm | IN/10° |
DUROPOINT® Carp hooks set the standard in the increasingly demanding world of Carp fishing.
Manufactured with premium Japanese Vanadium added Carbon 70 Steel, DUROPOINT® Carp hooks are widely renowned for their highly refined, exceedingly sharp and durable point.
A precisely controlled tempering process produces Carp hooks with outstanding strength, hardness and point longevity.
Tough and silky smooth Fluorine (PTFE) finish provides excellent corrosion resistance and increased hook point penetration proficiency.
Manufactured to exacting design specifications for Angling Iron by the worlds finest hook makers.
With six hook patterns to choose from The Duropoint® range of Carp hooks have you covered for every rig and fishing situation both home and abroad.