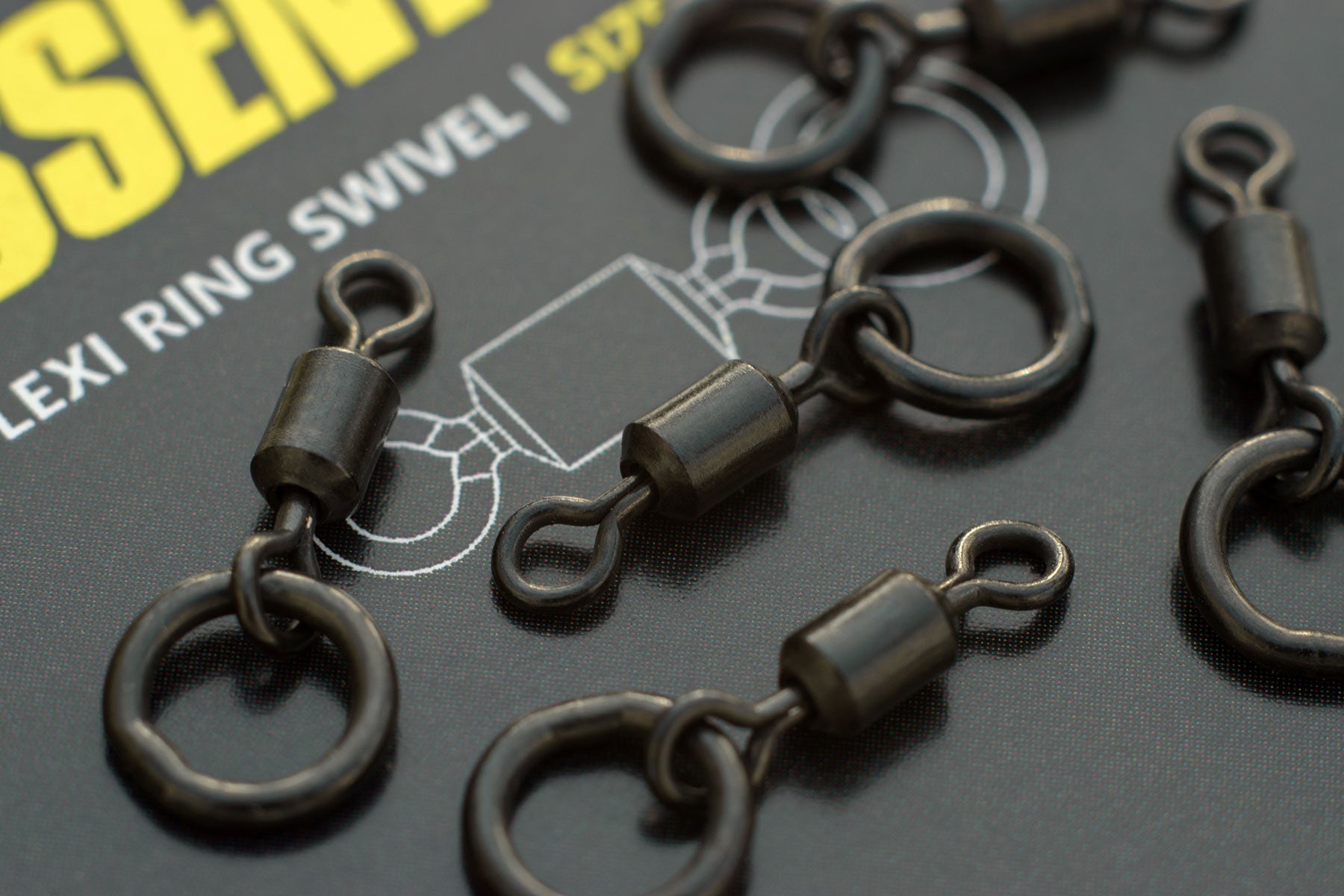 FLEXI RING SWIVELS - SIZE 11
ESSENTIALS™ Size 11 Flexi Ring Swivels are another indispensable item of terminal tackle and are primarily used on a Helicopter/Rotary Lead arrangement to affix rigs.
As well as being a key component for Chod Rigs, they are often used in the creation of Stiff Hinged rigs and 360° Rig too.
Manufactured to a higher spec than almost all others on the market ESSENTIALS™ Size 11 Flexi Ring Swivels benefit from ultra strong Stainless Steel for all wire forms, including the ring. With neater welds, superior strength, rotation and life span our Size 11 Flexi ring swivels take some beating.
N.B Not to be confused with the larger Size 8 flexi ring swivels that are intended for use in lead clips and inline leads.

Essentials™ swivels are precision made, robust, reliable and feature an anti glare black oxide finish.

Supplied in Packs of 10