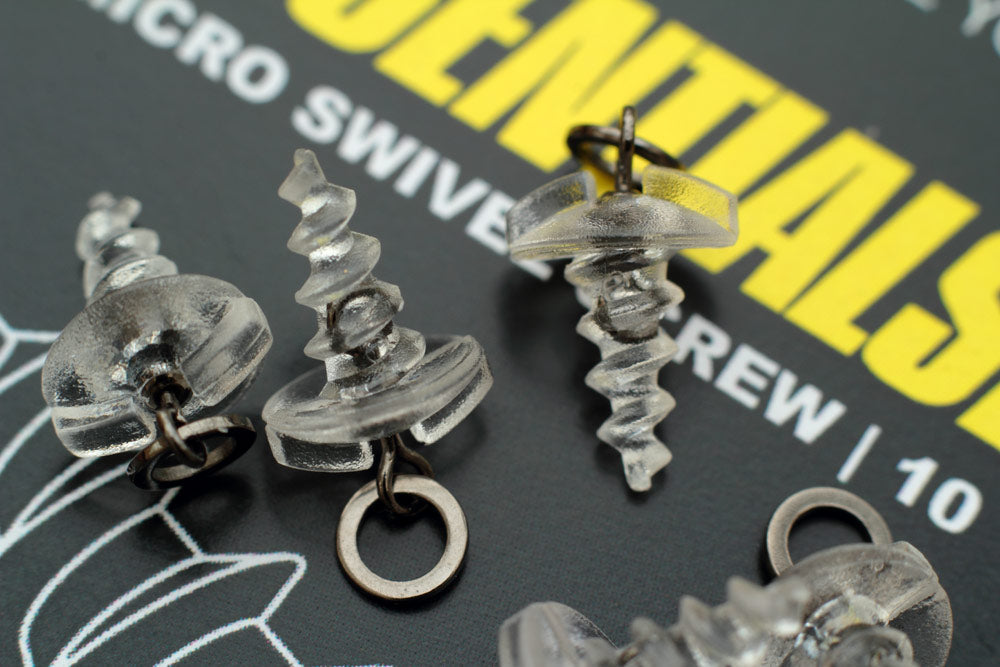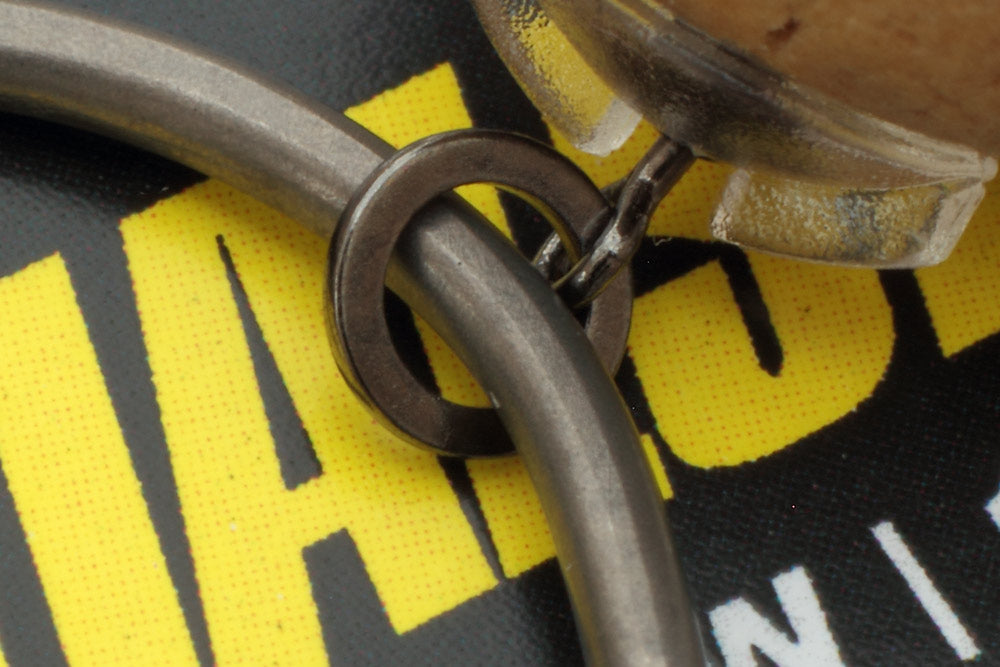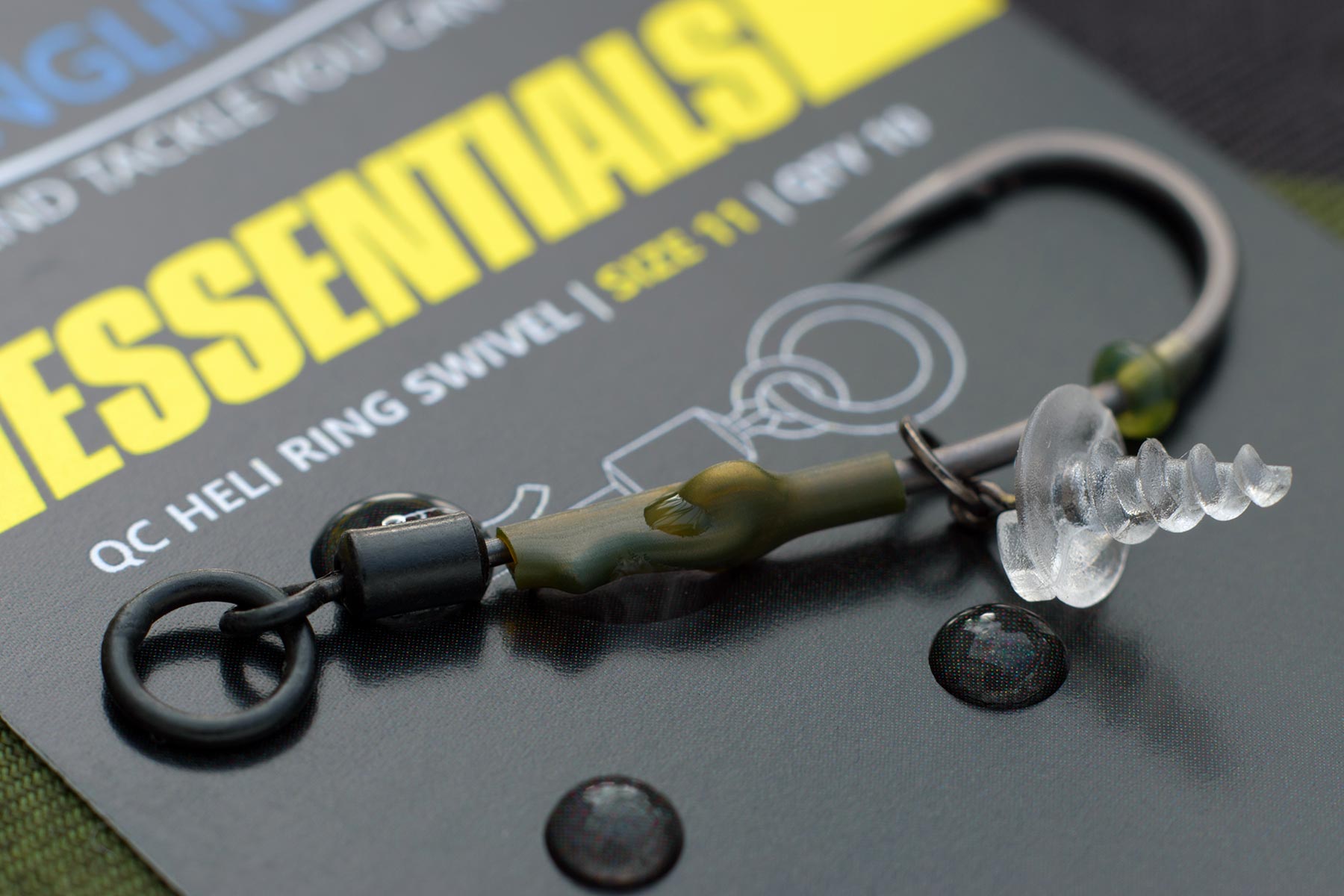 MICRO HOOK RING SWIVEL SCREWS
ESSENTIALS™ Micro Hook Ring Swivel Screws offer all the convenience and simplicity of a bait screw with the excellent rotational properties of our super slick Black Nickel, Micro Hook Ring Swivels.
The insert moulded clear plastic bait screws feature easy twist lugs and large thread depth ensuring that all but the softest of hook baits will remain securely attached to your rig, even during a big cast or the interference of other fish species.
Useful for a vast array of carp rigs they can either be mounted directly on the shank of the hook trapped between our shank stops as is the case in the 360° and Spinner Rig or they can be mounted on a "D" formed with the hook link as they are on the Chod rig and 'D' Rig.
The ability of these swivel screws to rotate freely and independently of the hook is crucial in the correct operation of your chosen rig.
Essentials™ Micro Hook Ring Swivel Screws are precision made, robust, reliable and feature a Silky Smooth Black Nickel Finish.
Supplied in Packs of 10