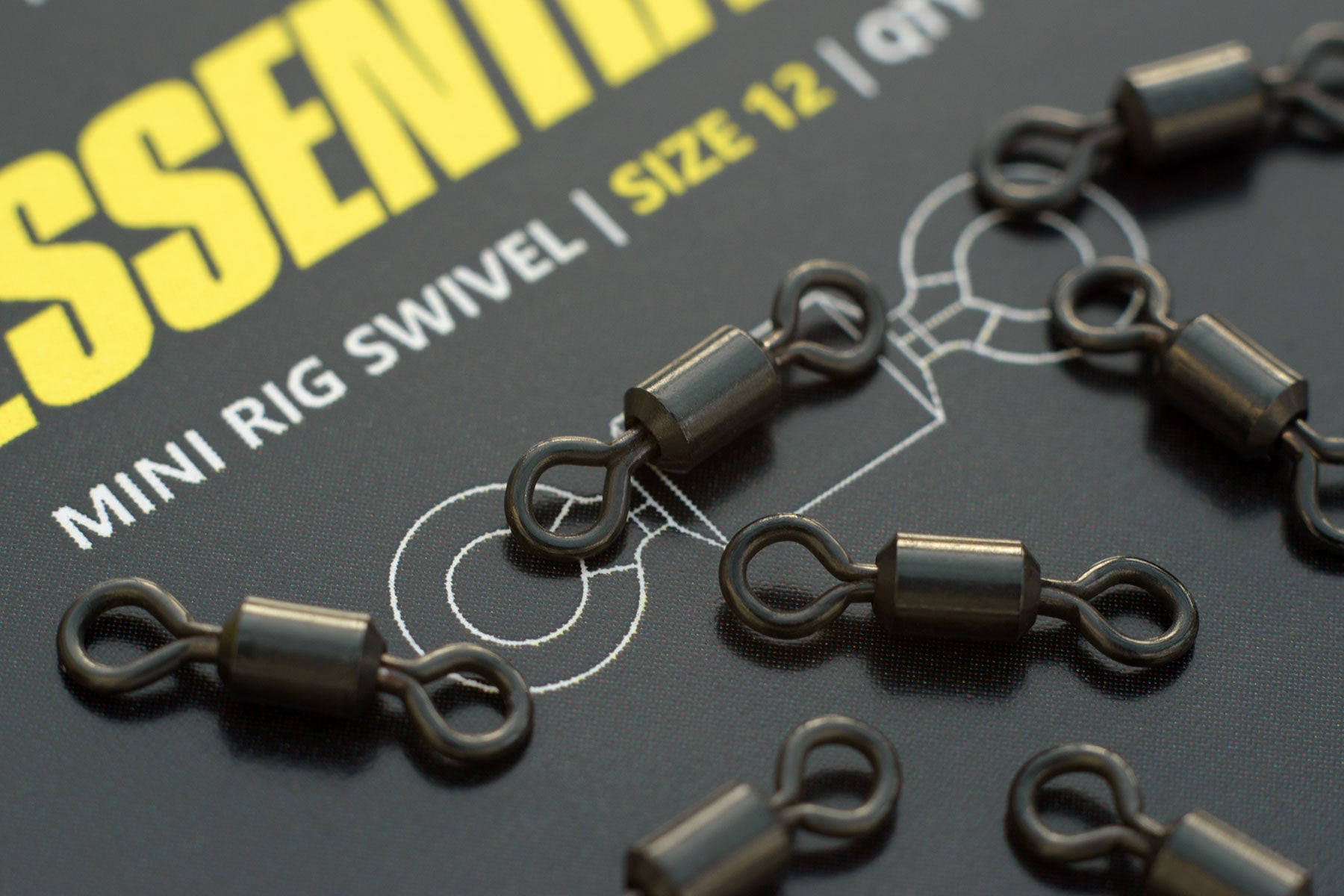 MINI RIG SWIVELS - SIZE 12
ESSENTIALS™ Size 12 Mini Rig Swivels are another hook bait mounting option to have in your armoury, serving as an alternative to Micro Hook Ring Swivels and Rig Screws.

Larger than the micro hook ring swivel they are easier to work with and offer a bit more weight, helping to counter balance rigs where popups are used so less rig putty is needed.

Used in a variety of carp rigs they can be either mounted directly on the hook shank between hook beads as is the case in the 360 rig or they can be mounted on a "D" formed with line as they are on the Chod rig and D Rig.

Essentials swivels are precision made, robust, reliable and feature an anti glare black oxide finish.
Supplied in Packs of 10