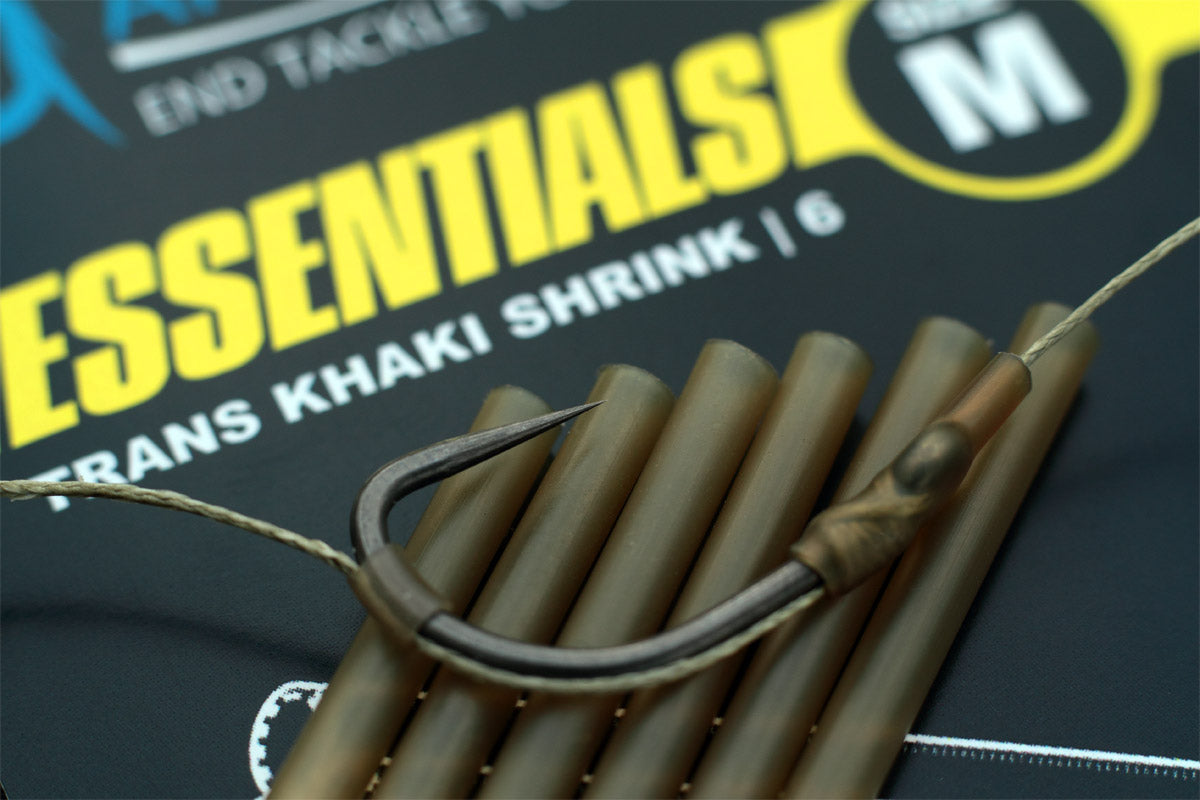 SHRINK TUBE - TRANS KHAKI - 2.4mm
ESSENTIALS™ 2.4mm Trans Khaki Shrink Tube is manufactured for Angling Iron in the U.K.
Our 2.4mm Shrink tubing has a 3:1 shrink ratio, meaning once steamed it shrinks down to 0.8mm
With a a thicker wall section than most, at 0.5mm our shrink tubing forms and maintains a stiff and durable shape once steamed.
Available in our ever popular, translucent Khaki tint making it blend in perfectly over any lakebed its presented on.
Shrink tubing has an endless list of Carp fishing applications making it a real tackle box essential.
An indispensable bit of terminal tackle for creating Spinner / Ronnie Rigs, Withy Rigs as well as for making neat, robust line aligners and Kickers.
Fits (over eye) Duropoint® hook sizes 2,4,5,6,8 and body of Essentials™ Size 11 Swivels.

Supplied in Packs of 6 @ 60mm length