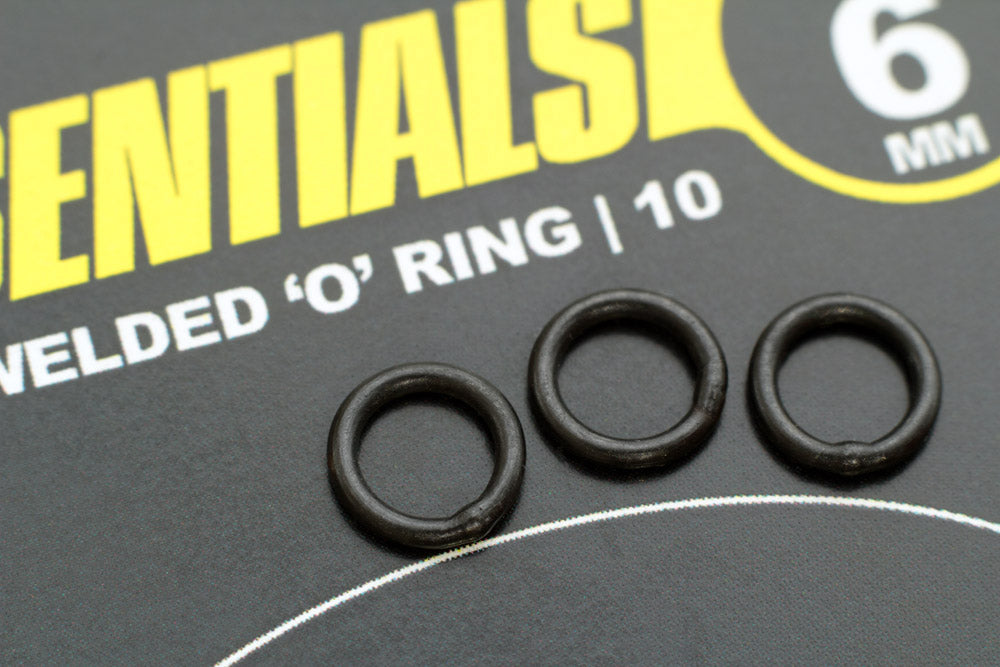 SOLID WELDED 'O' RING - 6mm
ESSENTIALS™ Solid O Rings are used for creating the 'Chodnernoster'. The O ring is usually spliced into the end of a Leadcore or Lead free leader but can also be tied directly to the end of a Mono/Fluorocarbon mainline when using a naked helicopter setup.
The Lead is then attached to the Ring with a low breaking strain monofilament, creating a 'Rotten bottom' so the lead can break away should it become stuck.
A useful piece of terminal tackle for fishing helicopter setups into and around heavy weed.
Ensure the lead remains attached during the cast by using further securing the lead to the O ring with strong PVA string.
6mm(Outer Dia)/4mm(Inner Dia), strong 1mm gauge
Essentials™ terminal tackle is precision made, robust, reliable and features an anti glare black oxide finish.
Supplied in packs of 10