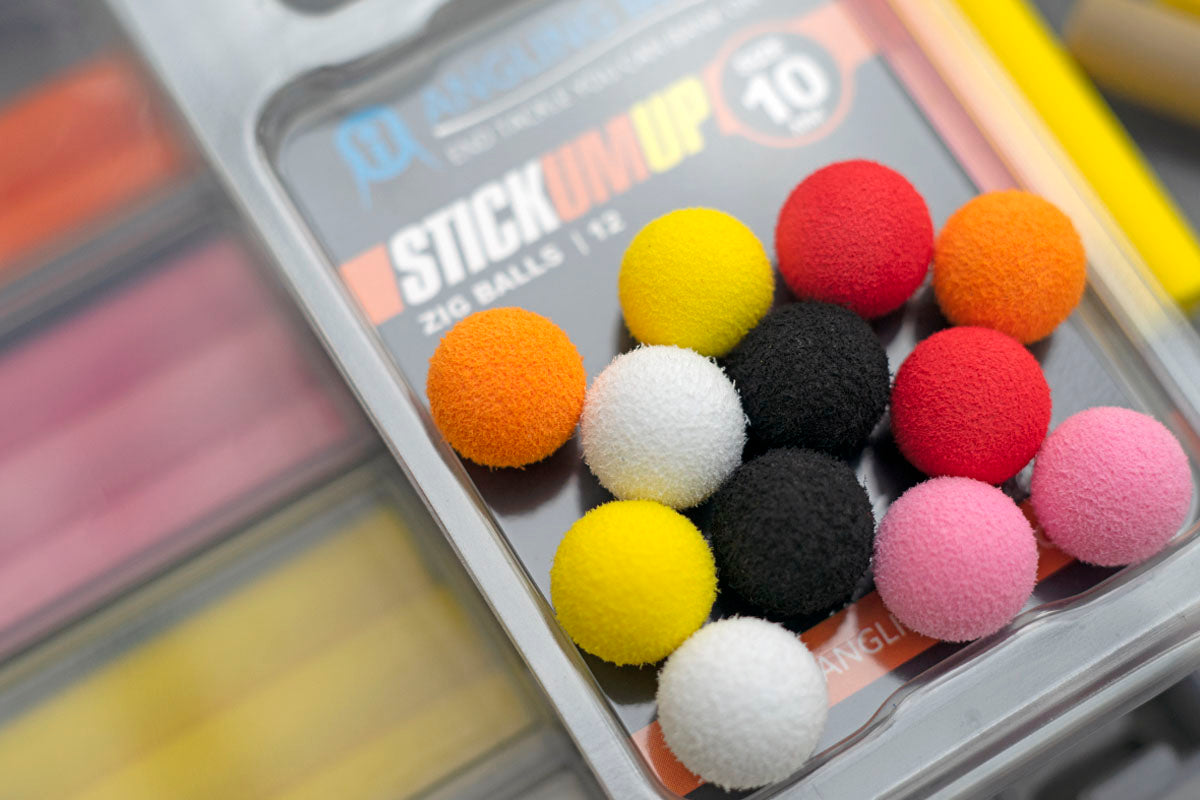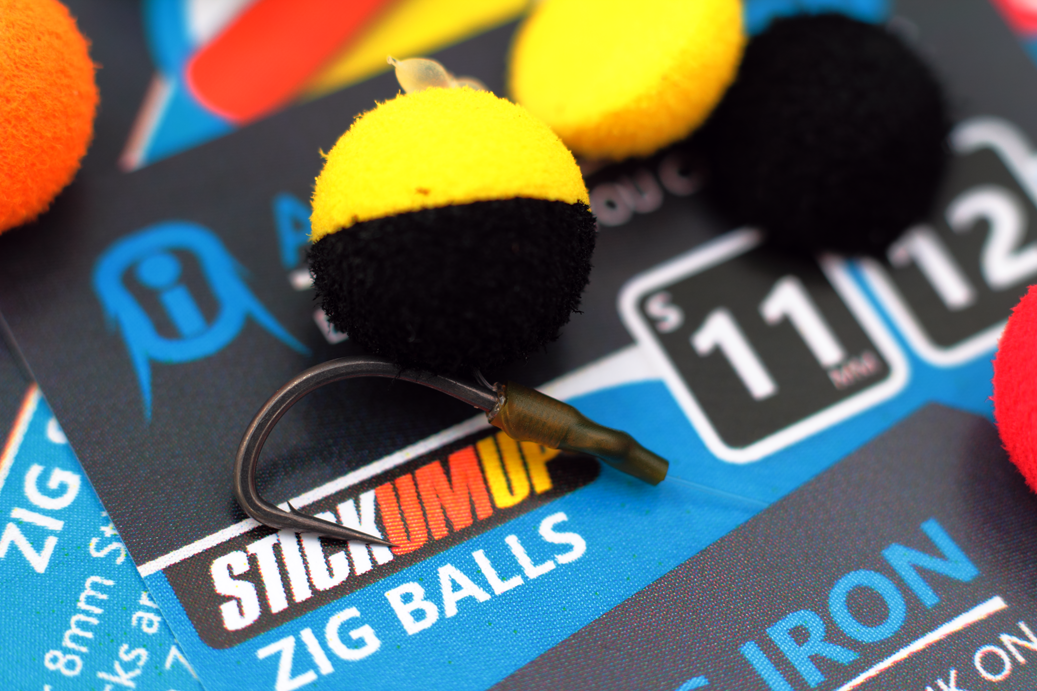 STICKUMUP™ - 10mm Zig Balls
STICKUMUP™ 10mm Zig Foam Balls are manufactured from ultra buoyant closed cell EVA foam.
Our Stickumup™ Zig foam is of greater density than many others, never loses its buoyancy and can suspend even large hooks indefinitely.
Use them as they come or cut a few in half to mix & match creating totally unique contrasting zig balls that appear different when viewed by Carp from above and below, A great Zig rig edge.
When trimmed down they are excellent for tipping hookbaits to critically balance or for adding buoyancy to bottom baits and popups whilst adding an element of visual attraction.
Each pack contains: 2 Black, 2 White, 2 Pink, 2 Red, 2 Orange and 2 Yellow Zig balls
Supplied in Packs of 12