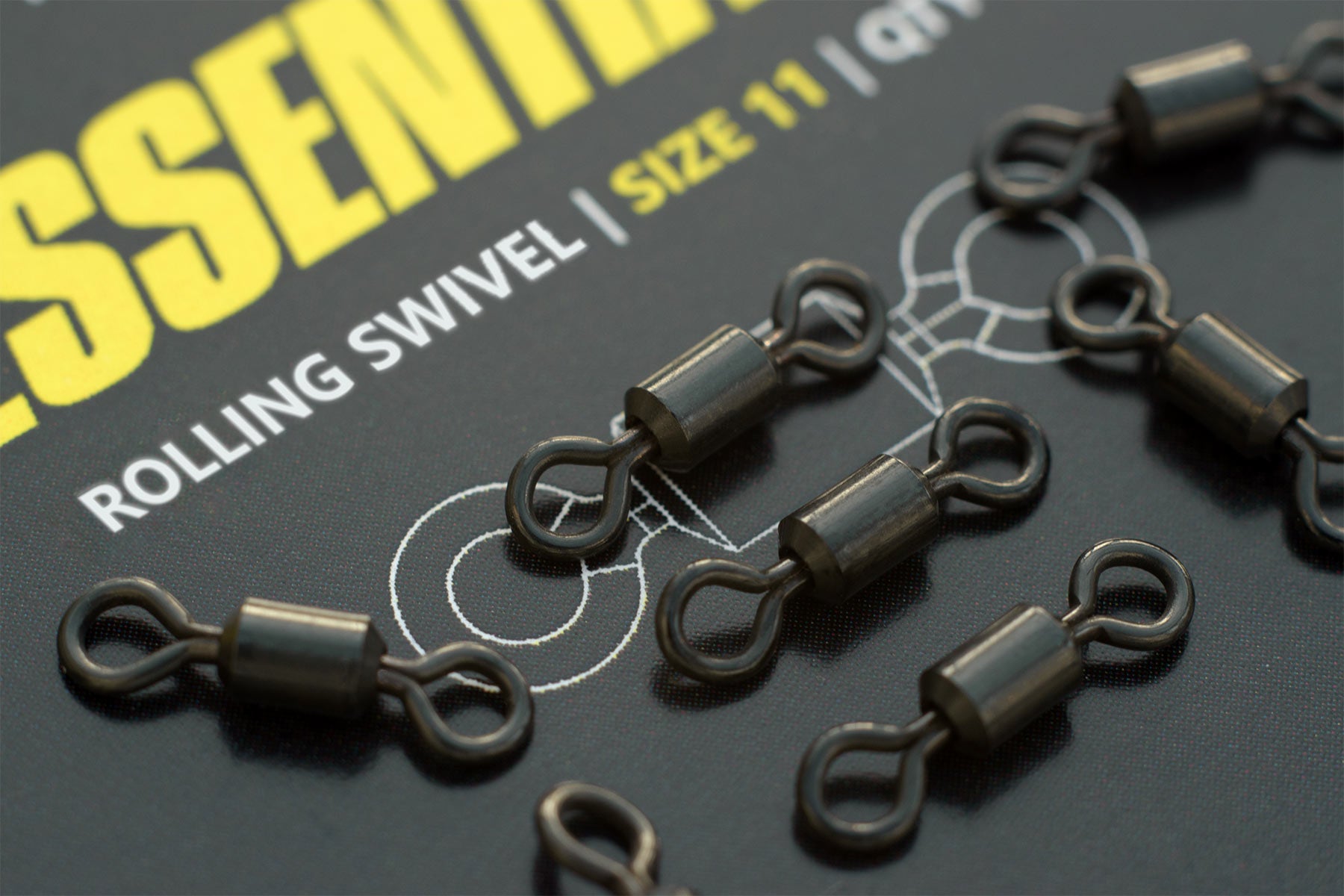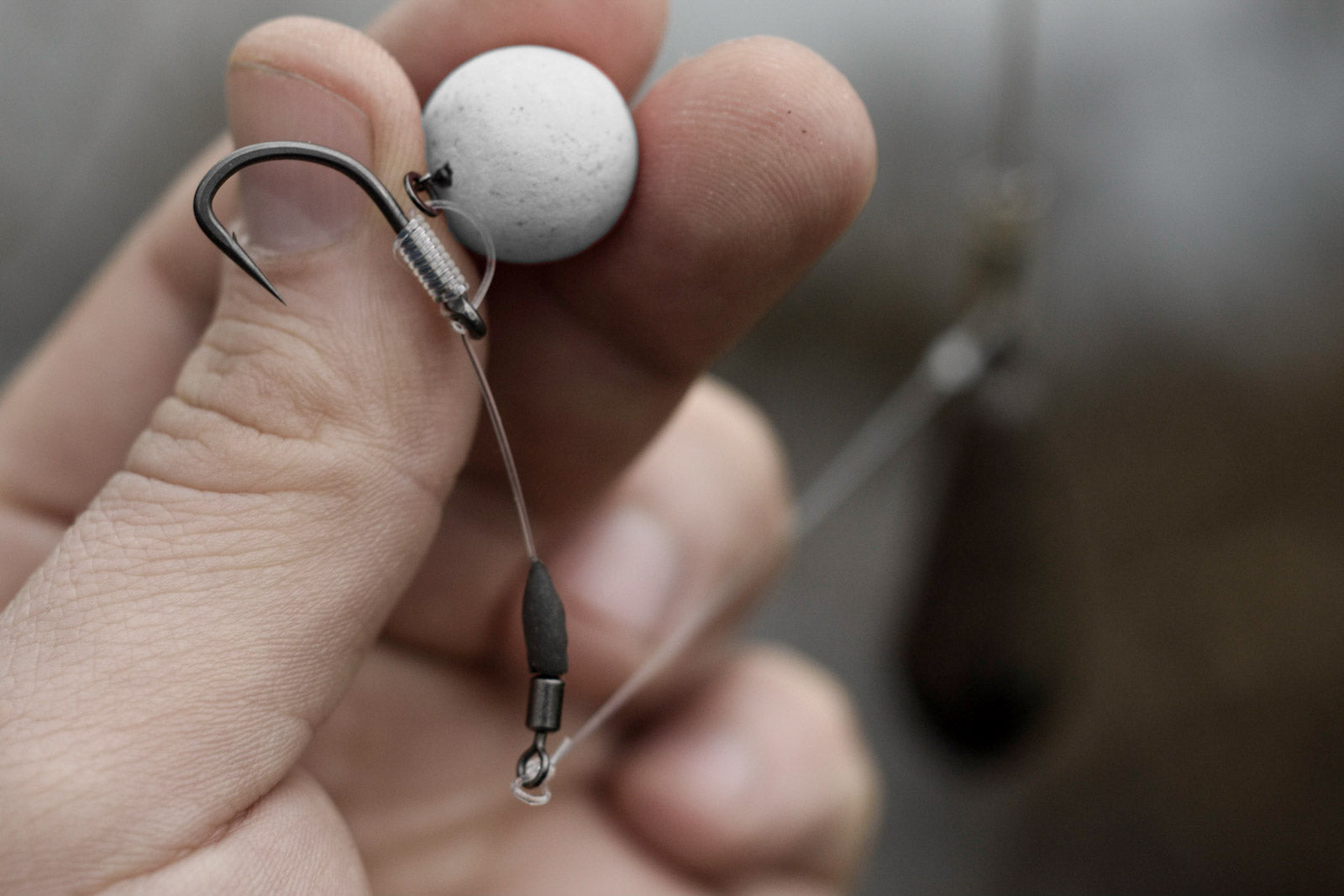 ROLLING SWIVELS - SIZE 11
ESSENTIALS™ Size 11 Rolling Swivels have a number of applications, particularly when used in conjunction with other items of terminal tackle from the ESSENTIALS™ range.
Use in the construction of Hinged stiff rigs and 360° rigs in place of the usual Flexi Ring Swivel by enclosing the eye within a loop formed in the Boom section itself, to create a neater, less conspicuous hooking arrangement.
When used with Quick Change 'Q' Rings as part of a Helicopter/ Rotary Rig Lead setup they enable swift rig changes.
Manufactured to a higher spec than almost all others on the market ESSENTIALS™ Size 11 Rolling Swivels benefit from ultra strong Stainless Steel for all wire forms. With superior strength, rotation and life span our Size 11 Rolling swivels take some beating.
Essentials™ swivels are precision made, robust, reliable and feature an anti glare black oxide finish.
Supplied in Packs of 10