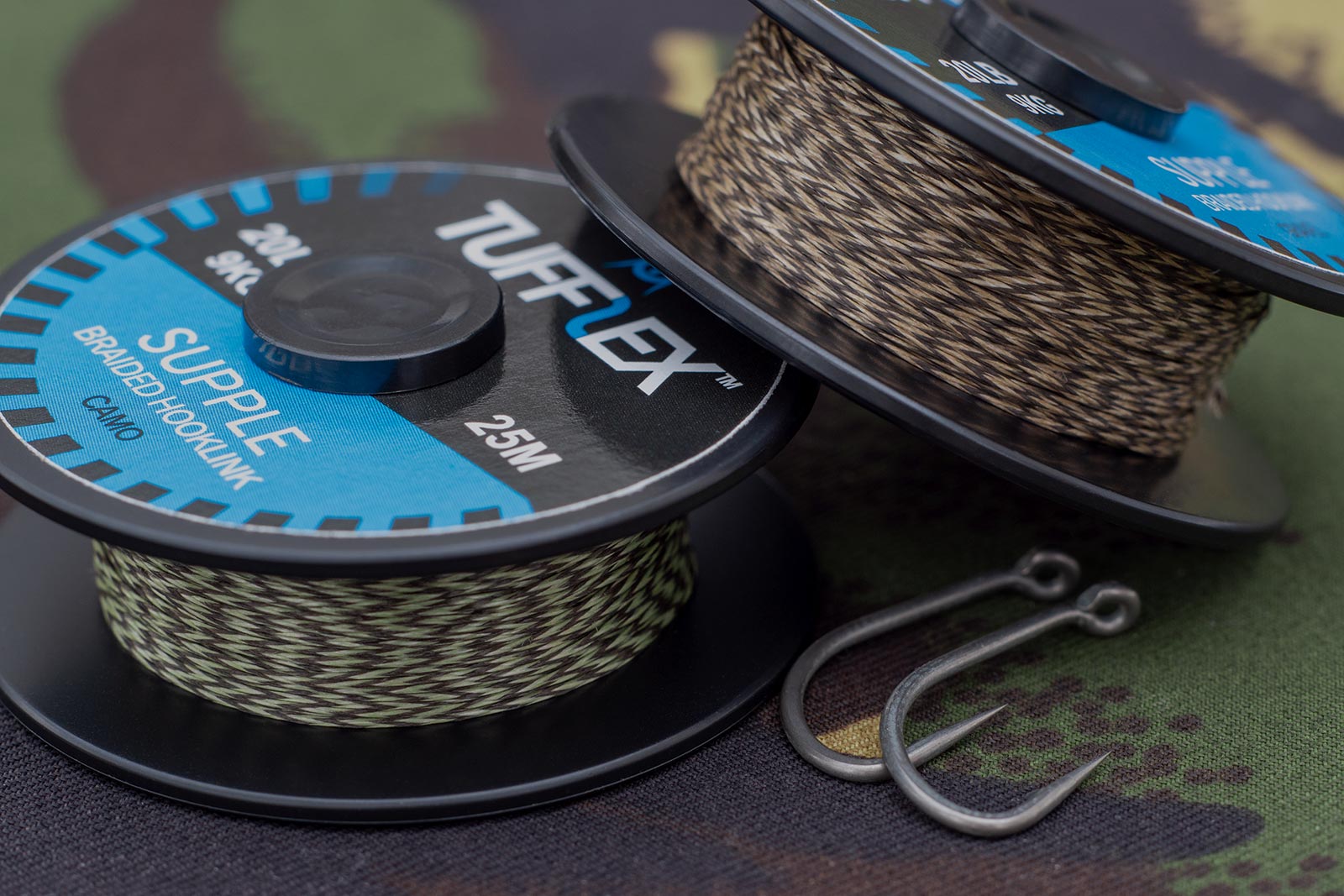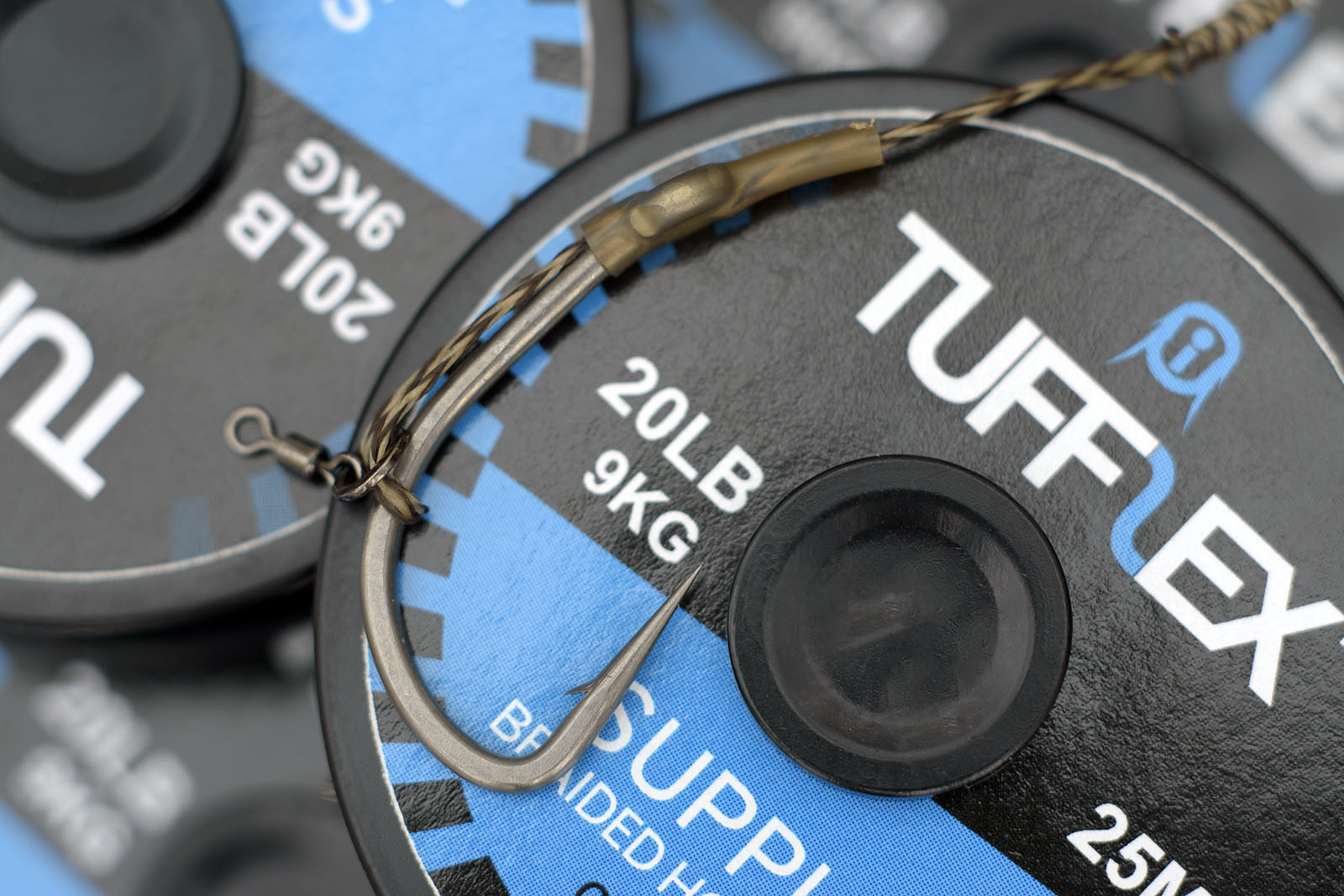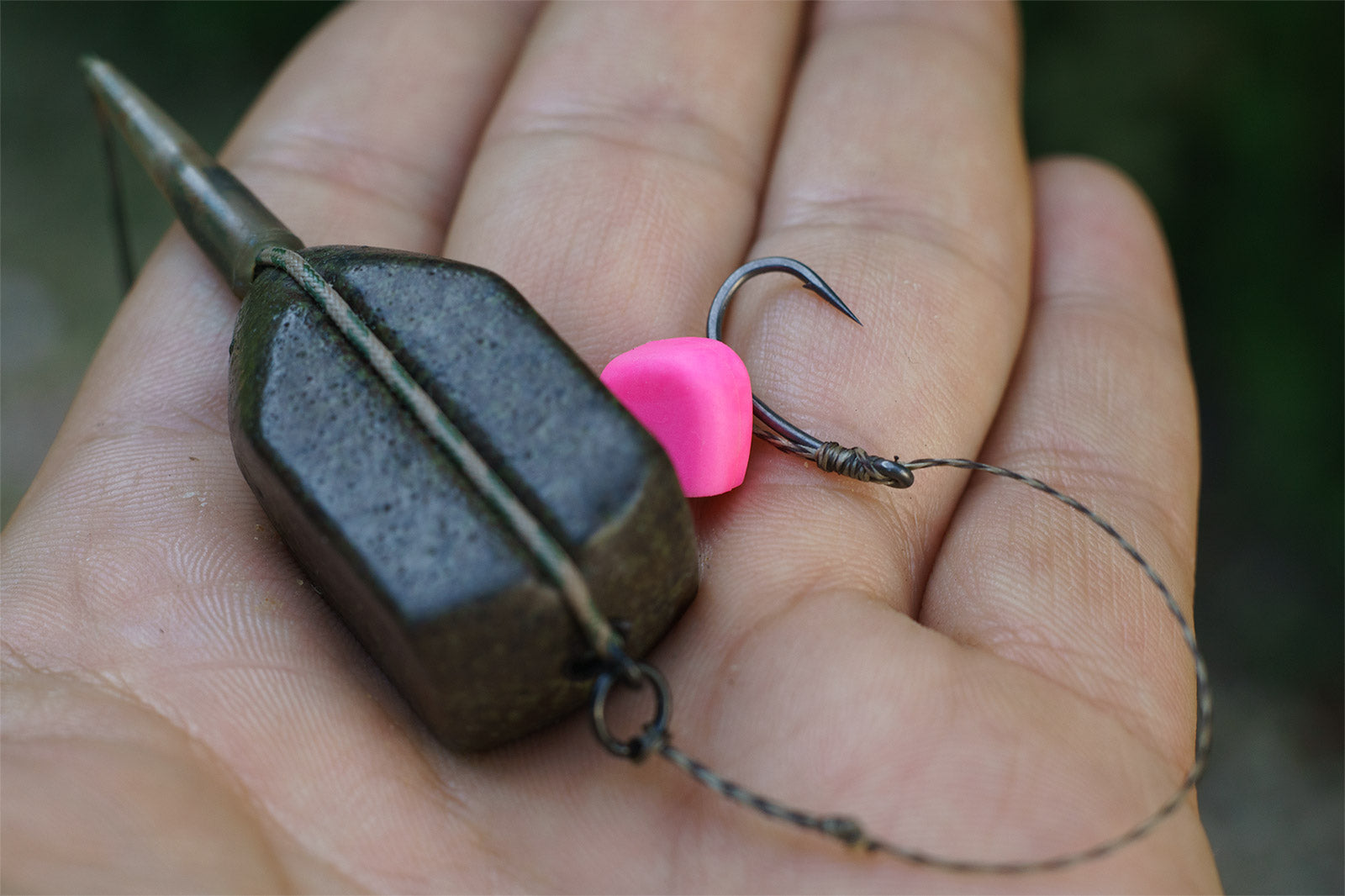 TUFFLEX™ - SUPPLE BRAID - 20LB
Tufflex™ is an ultra supple, soft & robust braided hook link material. Its construction consists of a combination of high strength Japanese UHMWPE and dense PES filaments woven together in a loose 'V' braid to form a slow sinking, naturally behaving, tough and fish friendly hook link material.
Its exceptional suppleness and strength make it the perfect uncoated braid hook link material for P.V.A bag rigs, Snag fishing, Combi rigs and more.
Tufflex™ Camo, an inconspicuous light Khaki colour interspersed with a rich organic Brown Fleck. Perfect for fishing in and around weedy spots.
Tufflex™ Gravel is the ideal choice of soft braided hooklink material for fishing over lighter substrates such as Gravel, Clay, Sand and some silts or nestled amongst a carpet of Pellet in a PVA bag. 
Being supplied on 25 Metre spools means you get 25% hooklink material for your money than similarly priced offerings from other leading manufacturers.
Available in Gravel & Camo colourways.
Supplied on 25m Spool - 20lb Breaking strain
To cut, always use high quality, sharp braid scissors.
Due to differences in device colour output actual product colour may differ from those seen on screen.